A case study from one classroom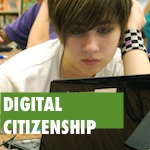 In part one, we explored how middle grade students are struggling to recognize fake news or sponsored posts and shared many tools for teachers looking to tackle this thorny issue.
But what does it really look like We sat down for a Q & A with Christie Nold, sixth grade educator and fighter of fake news.
Here's her mini-unit on telling real from fake news.