The power of the student consult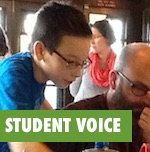 If you're wondering what engages, excites and motivates students, the answer is easy: ask them.
Creating opportunities for students to give feedback on plans, projects, assessments and activities builds a collaborative learning community, and creates leadership and student voice opportunities.
Here's how one school gave student consultants a shot.